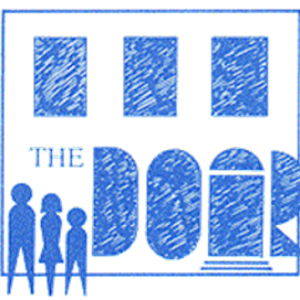 Who We Are
The Baltimore Urban Leadership Foundation, Inc., also known as "The Door," is a non-profit organization that has been serving as an "Umbrella of Hope" in Baltimore City for over 35 years.  During this time, The Door has served local communities in East Baltimore through direct service, capacity-building and resource development. Its programs support the organizational mission of rebuilding communities, empowering families and transforming lives.  Learn more
T
he Door is Designated as One of Baltimore City's "Resiliency Hub"
The term "resiliency hub" is relatively new, but the basic concept, of course, is not. Community leaders have long been running trusted spaces that serve residents in a variety of ways through churches and community centers.  Baltimore City's Resiliency Hubs partner with government agencies and other local stakeholders to collect and distribute real-time information needed to make community decisions, serve as a staging place for first responders, serve as an emergency center for residents (providing food, water, and shelter), and strengthen overall community readiness among other things. Learn more
T
he Door, Bea Gaddy and the United Way Partner for Neighborhood Safety and Beautification
The Door has received funding to add exterior lighting to the 200 and 400 block of N. Chester.  This lighting will serve as a multi-purpose initiative.  It will (1) increase the level of safety (2) beautify thecommunity and (3) increase neighborhood pride.  It will allow residents to feel more comforatable traveling through the community at night.

The Door's partnership with the Boys & Girls Club of Metropolian Baltimore
The Door will be partnering with the Boys & Girls Cub of Metropolitan Baltimore to provide increased programming for the youth in the East Baltimore area.  This programming will focus on academic success, health & life-skills; and character & leadership. Programs will be delivered by trained, paid, youth-development professionals.  Learn more

The Door's Community Pantry
The Door distirbutes resourses such as food, hand sanitizer, paper goods, masks, etc. to the community every Tuesday and Thursday from 12:00pm – 1:00pm (while supplies last).  Learn more
Baltimore City's Health Department Updates
For reference, updates, and information about the COVID-19 vaccine, visit  coronavirus.baltimorecity.gov/covax.
The Health Department is providing updates regularly over social media and the covid website. It may be helpful to follow these pages:
https://www.facebook.com/BaltimoreHealth
https://coronavirus.baltimorecity.gov/covid-19-vaccine-information       Learn More